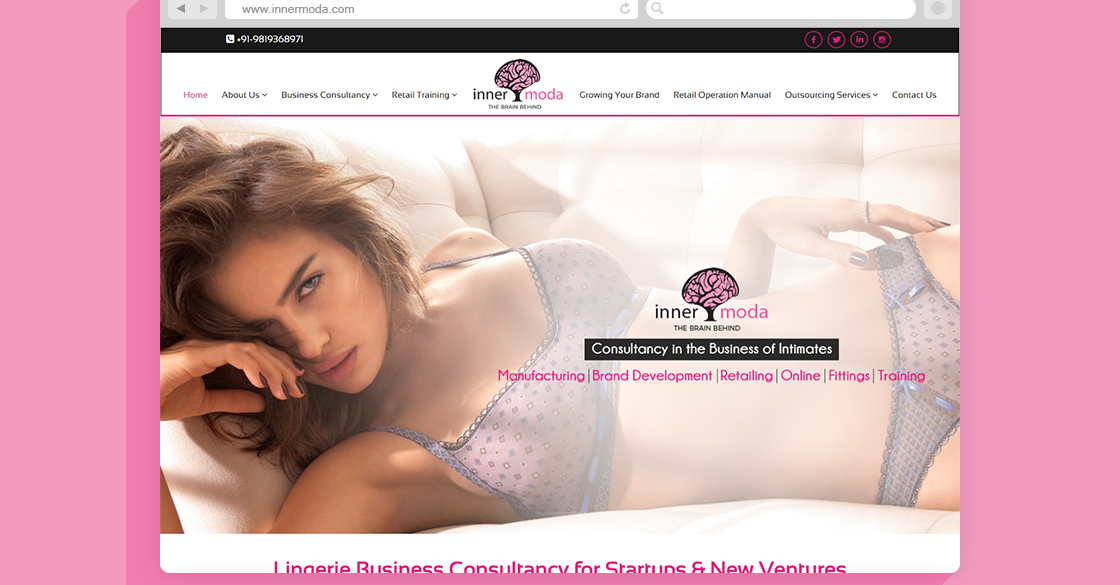 Client
Niksan Info Media
Categories
DESCRIPTION
Inner Moda was born out of a need to provide real time, professional and knowledge based consultancy in the field of intimates. Lingerie industry in india is over 2. 5 billion $ usd and growing at a healthy pace of 20% yoy. But the industry is quite unstructured and disparate and many new ventures and startups have found the hard way trying to penetrate this sector with limited knowledge.
Inner Moda is a consultancy firm with a difference, with over 20 years of experience in lingerie manufacturing, retailing, brand launch, lingerie fittings, lingerie commuincation tools, brand management, distribution & retail set up and now even online set up.
TECHNOLOGY USED :
HTML, Bootstrap, JQuery.